SG-NORCO

- Most Reliable Industrial Computer and KVM Builder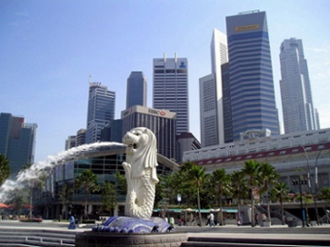 Norco S.E.A. Pte Ltd strategically based in Singapore. Factory is one of the leading Industrial Computer & KVM manufacturers in the world, equipped with state-of-art Research & Development center, allows us to delivery Total Customer Satisfaction.
"Made by SG-NORCO" means quality and reliability, please refer to our website (www.norco.com.sg) for more detail information, we are looking forward to meet-up soon and provide our best service to you.
Company Vision
Leading Industrial Computer Innovation.
Mission Statement
We value our partners and will constantly strive to increase their business profitability, by providing quality and cost effective solution. To achieve complete customer satisfaction in partnership, we are committed to a Total Quality Management seeking for continuous improvement.
Product Line to offer:

Industrial Rackmount Computer
Industrial Embedded Computer (Fanless)
Industrial LCD Monitor
KVM
Panel PC
Direct Attach Storage System (DAS)
NAS, IP-SAN Storage System
Server Case with Hot-swappable Drive Bay
Stainless Steel Keyboard & Trackball (IP65)
OEM / ODM project
Our Solution

Digital Cinema Server / Signage
Surveillance System / DVR
KIOSK / ATM
Gaming Machine / POS
Computer Telephony / Firewall
Factory / Process Automation
Transportation / Offshore
One-stop Industrial
Computer customization

Conceptual Design
BIOS Customization
Full IPC System Configuration
Third Party Parts Integration
System Integration & Installation
48 hours in-house burn-in testing...
Clients

- Creating Sustainable Business Value

SG-Norco Singapore's customer comprise both government and private sector, some of our customers include:

Ministry of Defence
Public Utilities Board
DSO National Laboratories
Nanyang Technology University
National Institute of Education
Civil Aviation Authority of Singapore
National Heritage Board (National Museum of Singapore)
CSIT Singapore
Subsea 7
NCS Pte Ltd
ADEMCO (FAR EAST) PTE LTD
ST Engineering Electronics Ltd.
Pfeiffer Vacuum Singapore Pte. Ltd.
Invensys Process Systems (S) Pte Ltd
ABB Industry Pte Ltd
Siemens Malaysia Sdn. Bhd.
Petrochemical Corporation of Singapore (Private) Ltd
Rockwell Automation Southeast Asia Pte Ltd
SATS Ltd.
SMRT Trains Ltd
Project implemented at "INTERPOL Global Complex for Innovation"